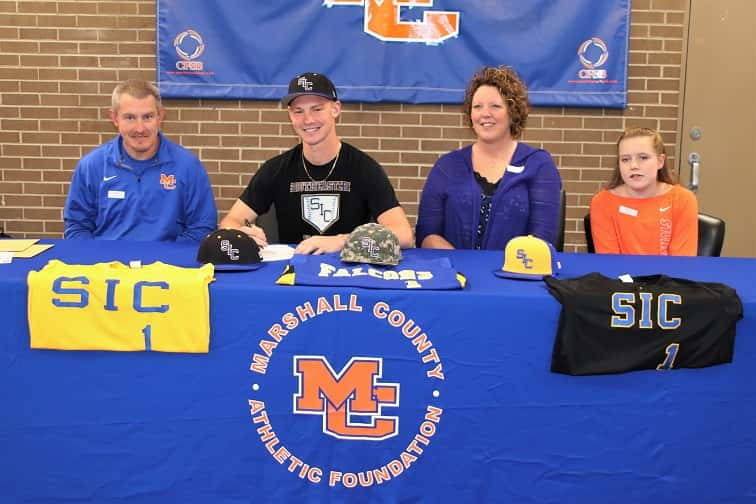 Marshall County baseball player Tyler Belcher will continue his career at Southeastern Illinois Community College in Harrisburg, Illinois. The senior catcher for the Marshals, signed his Letter of Intent Friday at Marshall County High School. The Falcons play in the Great Rivers Athletic Conference at the Division-1 level of the NJCAA.
"Tyler has had a very productive career at MCHS", Marshall County Head Coach Rob McDonald said. "He hit .344 as a junior with eight doubles. SIC is getting a player with a lot of upside."
"I am ready for the next step in my baseball and academic career at SIC", Tyler said. "It was a good fit for what I was looking for in a college. When I went on my visit and saw that it was a small junior college, I thought it would be a good transition school."
Tyler is the son of Corey and Amie Belcher.