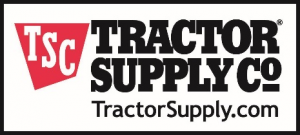 Retailer to provide one-stop shop to serve rural lifestyle
BENTON, Ky. (Oct. 25, 2018) – Tractor Supply Company has begun construction on a retail store in Benton. Construction on the store, located at 1738 Mayfield Highway, began in August with a goal of opening in the winter.
Tractor Supply will serve as a one-stop shop for the Benton community's farmers, livestock and pet owners, ranchers, part-time and hobby farmers, gardeners, homeowners, tradesmen and others.
"We're not just building a store, we're building a team that understands the needs of the Benton community," said District Manager Michael Stringer. "We know this community values living 'Life Out Here' just like us—with a focus on caring for their home, land, pets and animals. With the addition of our new location, we're able to ensure the Benton community is fully equipped with the products they need."
The Benton Tractor Supply plans to hire 12 to 15 employees with firsthand knowledge and expertise in caring for pets, livestock and land.
At the store, customers will be able to shop a wide selection of products at a great value including workwear and boots, tractor and trailer parts and accessories, lawn and garden supplies, sprinkler and irrigation parts, power tools, fencing, welding and pump supplies, riding mowers and more. The Benton store will also carry a wide variety of food and supplies for pets, equine and livestock, as well as a pet wash station where customers will have access to professional grade wash bays, grooming tables and tools.
The Tractor Supply team will also seek to support pet adoption initiatives, area 4-H clubs and FFA chapters, county fairs and livestock shows.
R. Newman & Associates Inc. will construct the 19,097-square-foot retail space. The store plans include a sales floor, external support service area and pet wash station.
The store opening, which is expected to occur this winter, will kick off with a four-day Grand Opening celebration, during which customers can sign up for Tractor Supply's loyalty program, Neighbor's Club. By registering, customers will receive member-only offers, birthday offers, personal purchase summaries and receipt-free returns.
To learn more about Tractor Supply Company, visit TractorSupply.com. For additional information on the Neighbor's Club program, please visit NeighborsClub.com.
About Tractor Supply Company
Tractor Supply Company (NASDAQ: TSCO) is in its 80th year of operation and, since being founded in 1938, has grown to become the largest rural lifestyle retail store chain in the United States. With more than 28,000 team members, over 1,725 stores in 49 states and an e-commerce website, Tractor Supply is passionate about serving its unique niche, as a one-stop shop for recreational farmers, ranchers and all those who enjoy living the rural lifestyle. Tractor Supply offers an extensive mix of products necessary to care for home, land, pets and animals with a focus on product localization, exclusive brands and legendary customer service that addresses the needs of the Out Here lifestyle. The Company leverages its physical store assets with digital capabilities to offer customers the convenience of purchasing products they need anytime, anywhere and any way they choose at the everyday prices they deserve. At June 30, 2018, the Company operated 1,725 Tractor Supply stores in 49 states and an e-commerce website at www.tractorsupply.com.
Tractor Supply Company also owns and operates Petsense, a small-box pet specialty supply retailer focused on meeting the needs of pet owners, primarily in small and mid-size communities, and offering a variety of pet products and services. At June 30, 2018, the Company operated 174 Petsense stores in 27 states. For more information on Petsense, visit www.petsense.com.