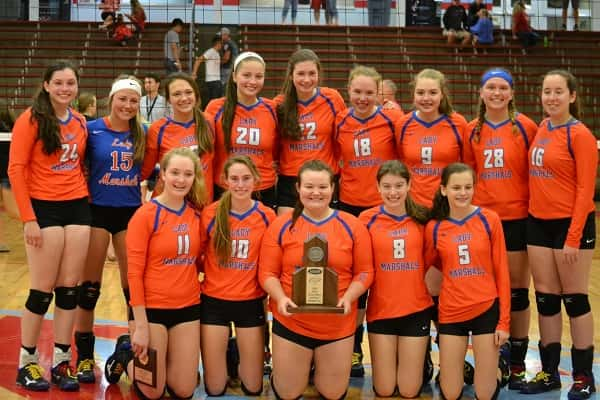 This week's Lyles Eye Center Team of the Week is the Lady Marshals volleyball team. They just wrapped up their season in the Region One Tournament falling to the 5-time region champion McCracken County Lady Mustangs in the first round. They earned Second District runner-up after losing a close 5-set match to Christian Fellowship.
The Lady Marshals finish the 2018 season with a 15-15 record, 11-8 against region opponents and 6-2 in district games under 7-year head coach Dan Langhi.
Team of the Week is brought to you by Lyles Eye Center located at 140 Commerce Blvd. in Benton. Comprehensive eye exams and much more. Call 270-252-EYES to schedule your appointment.