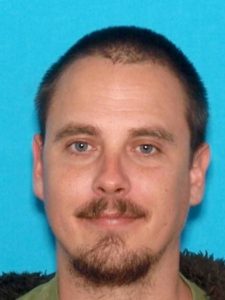 David L. Maiden (who also uses the name David L. Robinson), 38, whose last known address was the 5200 block of Old Mayfield Road, charged in a Jefferson County, KY, warrant with second-degree escape
Paducah police are seeking the public's help in locating a man who escaped from a Louisville halfway house and who is suspected of breaking into two Paducah homes last week.
David L. Maiden is charged in a warrant with second-degree escape. Additionally, he is suspected of breaking into residences on Madison and Jefferson streets last week while the residents were home and taking miscellaneous items.
Maiden is described as a white male, 5-foot-9 and 180 pounds with brown hair and blue eyes.
Anyone with information about his whereabouts is asked to call the Paducah Police Department at 270/444-8550. Information also may be provided anonymously through West Kentucky Crime Stoppers by texting WKY and your tip to 847411 (tip 411) or by downloading the app "WKY Crime Stoppers" from the Apple Store or Google Play. Tipsters also may access the online tip form through the City of Paducah website at http://paducahky.gov/west-ky-crime-stoppers. Information leading to an arrest or indictment may result in a reward of up to $1,000.