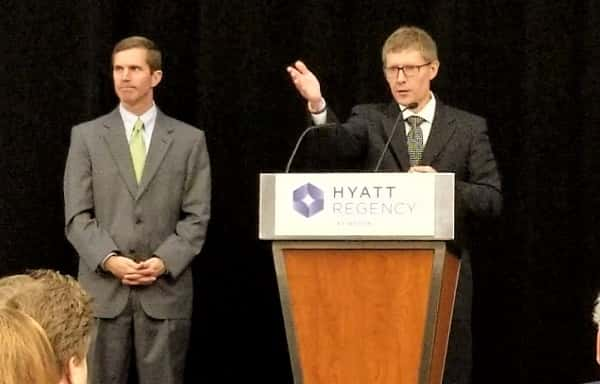 Marshall County Assistant County Attorney Jason Darnall received the Ian Sonego Award of Excellence for Outstanding Achievements in the Pursuit of Criminal Justice at the statewide Prosecutor's Advisory Council held in Lexington.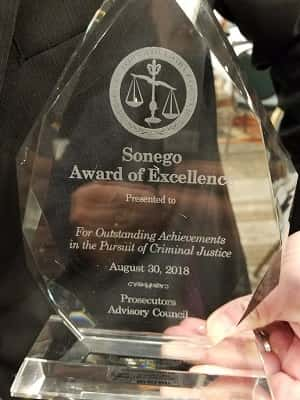 Established by the Prosecutor's Advisory Council in 2016, the award honors Assistant Commonwealth or Assistant County Attorney's whose efforts and persistence made a difference in the community or criminal justice system, those who accept challenges or community problems that ultimately benefit the victim or community.
Award winners are honored for perseverance in the pursuit of fairness, integrity in pursuit of criminal justice and pursuit of knowledge and respect for the law.
The award was presented to Darnall by Kentucky Attorney General Andy Beshear who spoke of his willingness to take on special prosecution cases from other counties. Just one example of this is Darnall's indictment of  three jailors in McCracken County in the past year. Beshear called Darnall, "the go-to guy in Marshall County for the last 14 years."