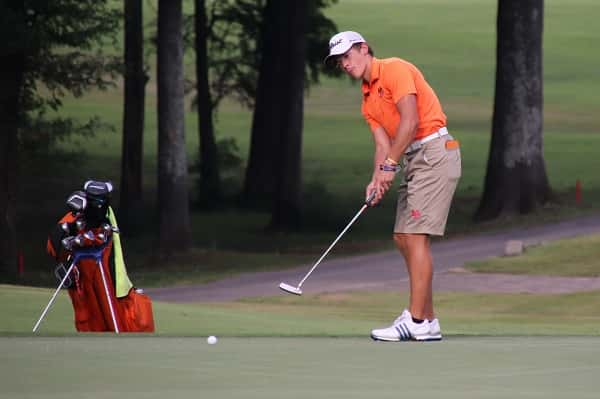 The Marshall County boys golf team hosted a nine hole match at Calvert City Country Club (front nine  par 36) on Thursday afternoon.  The Marshals came away with the victory over a very good young St. Mary's squad winning 150 to 162.
Calloway County also played in the match but only had three players so no team score was recorded.  Clayton Bobo led the Lakers with a 39, followed by Ty Gallimore's 41 and Daniel Bowden's 46.
Individual medalist honors went to the Marshal's, Jay Nimmo who shot a 3 under par, 33.  Nimmo's round included 4 birdies, 1 bogey and 5 pars.  Camdyn McLeod continued his consistent play with a one over par, 37 followed by Tyler Powell's 39, Drake Butler's 41 and Nathan Clark's 45.
Other Marshall County scores came from Nick Dowdy 43, Trey Wall 45, Teddy Wynn 46, Hayden Powell 46, Ben Staples 47, Preston Futrell 49, Hunter Anderson 49, Tate Scillian 54, David Jack Morris 54.
"This afternoon's victory was a great effort by the team", Coach Keith Bell said. I challenged the team prior to the match that St. Mary was a very good young team and shouldn't overlook the player's skills.  Jay had a great round today and was supported by Camdyn McLeod's 37 and Tyler Powell's 39."
The Marshals travel to Union County on Saturday to participate in the Union County Invitational at Breckinridge Golf Course.