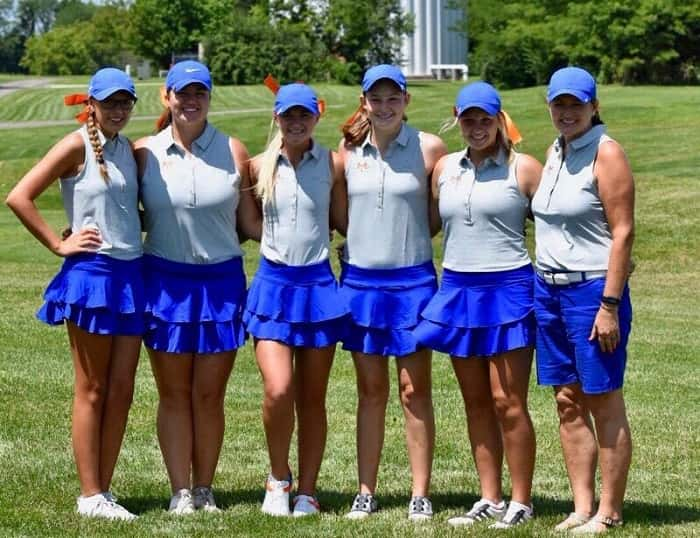 This week's Lyles Eye Center Team of the Week  is the Marshall County High School Lady Marshals Golf Team. Last season the team finished sixth in the KHSAA State Golf Championships and are following up that strong finish with a great start to the 2018 season. In their first five tournaments this season, they have placed first twice, second twice and third.
The Lady Marshals kicked off the season on July 27th in the Shelby County Lady Rockets Tournament at Weissinger Hills Golf Course with a third place finish. They took first on July 31st in the Lady Gator Invitational in Bowling Green and followed that up with a second straight tournament championship on August 2nd in Bowling Green at the South Warren Invitational.
On August 3rd the girls took second in the Lady Bruin Tournament in Elizabethtown and this past Monday placed second in Lexington at the Scott County Lady Cardinal Invitational. Following their first home match Thursday against Graves County at Kentucky Dam State Resort Park, the Lady Marshals will play in the Paducah Tilghman Tournament at Paxton Park in Paducah.
Team of the Week is brought to you by Lyles Eye Center located at 140 Commerce Blvd. in Benton. Comprehensive eye exams and much more. Call 270-252-EYES to schedule your appointment.