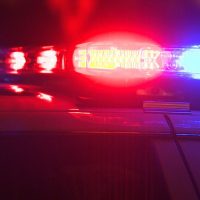 Area law enforcement agencies are searching for a missing teen.
On the night of April 27, 2018 Samantha Farrar, 15 left her residence in the accompany of an unknown adult driving a red Mustang with Kentucky Tag. Samantha lives in the West Paducah area and may be headed to Dallas, Texas. Samantha is 5'6", 135 lbs, hair color brownish blonde.
Anyone with information as to the whereabouts of Samantha is asked to contact the McCracken County Sheriff's Department at 270-444-4719.
Farrar has a medical conditions that prevents her from being able to grow hair. She will either be wearing a wig or bandana. At the time she left her residence, Farrar was wearing a dirty blond wig with platinum highlights.