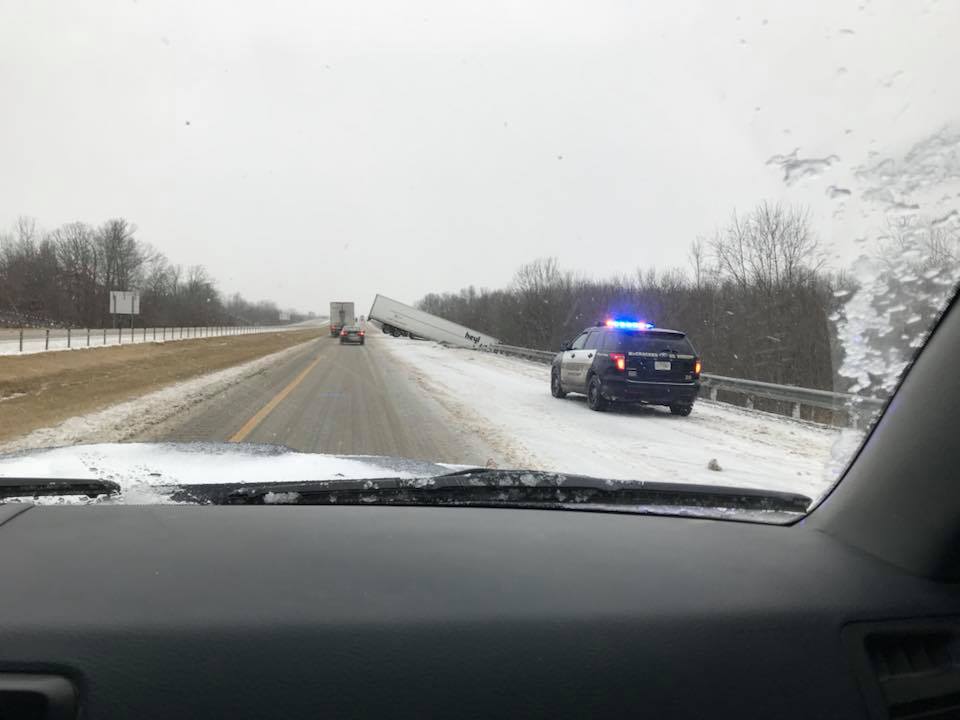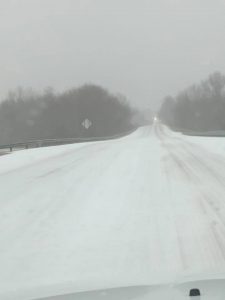 It could be worse, but traffic conditions in the wake of a winter snow storm are less than ideal throughout the region. According to the National Weather Service the winter storm warning remains in effect through 9 p.m. Heavy mixed precipitation has and is occurring throughout the area, making travel difficult. Additional snow and sleet accumulations of 1 to 3 inches were expected and less than one-tenth of an inch of ice could be expected.
Strong north winds will gust to 35 mph at times, and according to NWS isolated power outages are occurring throughout the region. Wind chills were expected to drop to about 0 in some areas, and visibility will be difficult.
It's evident in traffic along the interstate and in other areas. The Kentucky Transportation Cabinet reports that a semi is blocking Interstate 24 near the 11-mile marker in McCracken County, after the driver slid off the road. Drivers were encouraged to detour via Exit 16 or Exit 11 to reach U.S. 62, U.S. 60 or the business loop in Paducah.
Ice brought down power lines and trees farther west of Marshall County. According to KYTC, U.S. 45 was blocked at the edge of Fulton, between Water Valley and Fulton to allow crews to clear a "large downed tree" and repair power lines it took down with it.
In Marshall County no major incidents related to weather have been reported as of 10 a.m. Marshall County Sheriff Kevin Byars said the department had seen no major incidents on the roadways.
"Fortunately everyone is staying in," Byars said. "No accidents to speak of right now."
It was the same in Benton. Benton Police Chief Jeromy Hicks gave the all clear, and Marshall County Emergency Management Director Curt Curtner said while there had been a few reports of people sliding off roads, no major incidents were reported.
Details will be updated as they become available.