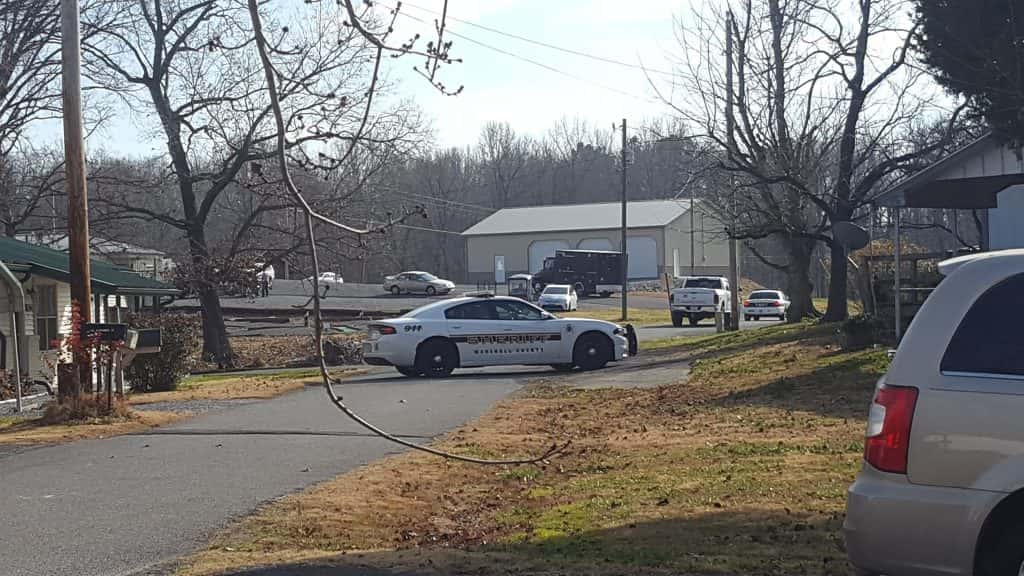 A former Ohio resident living in Marshall County was arrested Monday, after police say he violated parole on a charge of aggravated robbery.
According to the Marshall County Sheriff's Office, deputies and Marshall County Special Response Team specialists responded just before noon Monday, Dec. 4 to Windjammer Loop in Pirates Cove, after receiving information that a wanted suspect was living in the area. Investigation revealed that Matthew L. Dean, 29, of Hardin, formerly of Ohio, was wanted in the state of Ohio for parole violation stemming from an original charge of aggravated robbery. Police say information received from authorities in Ohio indicated Dean was armed and dangerous, prompting MCSO to activate the county's SRT unit to serve the Ohio charges.
SRT is a multi-agency SWAT unit with officers from MCSO, Benton Police and specially trained medics from Marshall County EMS.
Just prior to SRT arrival, deputies and detectives located Dean walking on the road in the neighborhood. He was arrested without incident.
He was taken to Marshall County Detention Center, where he awaits extradition to Ohio.