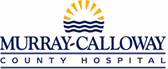 Calloway County will be hosting its American Cancer Society Ultimate Fit Kid Challenge to support the fight for a cancer-free world. This fun obstacle course challenge will be held on from 8:30 a.m. to noon Saturday, Nov. 4 at the Central Park in Murray.
The challenge is an age-specific race with obstacles to encourage healthy living and cancer prevention. Children and adolescents ranging from the ages of 4-18 are eligible to participate. The registration fee for the event is $20 per child for early registration and $25 per child the day of the event.
Participants need to fill out a registration form. Forms can be found online or by emailing janel.tate@cancer.org. When arriving at the event, participants should go to the registration table located to the left of the Rotary Amphitheater to check in. Nutritious concessions will be available to purchase at the event.
"With 1 out 4 people dying of cancer, there is still a race to run," said Nicole Hudson, Murray-Calloway County Hospital and UFKC committee member. "I'm very excited to be part of planning the 1st ever Ultimate Fit Kid Challenge."
UFKC is an event in which families and their community can come together to have fun and enjoy a healthy lifestyle.
"Cancer prevention and healthy living are top priorities for American Cancer Society," Janel Tate, ACS representative said. "ACS funded research has shown that obesity is linked to multiple types of cancer. Proceeds from this event will support American Cancer Society and its research program which is something we all benefit from."
The schedule for the day is the following:
Registration begins 8 a.m.
Opening-Amphitheater 8:30 a.m.
4-6 yr old event 8:40-8:55 a.m.
7-9 yr old event 9:05-9:25 a.m.
10-12 yr old event 9:35-10 a.m.
13-15 yr old event 10:10-10:40 a.m.
16-18 yr old event 10:50-11:20 a.m.
Closing-Amphitheater 11:30 a.m. to noon