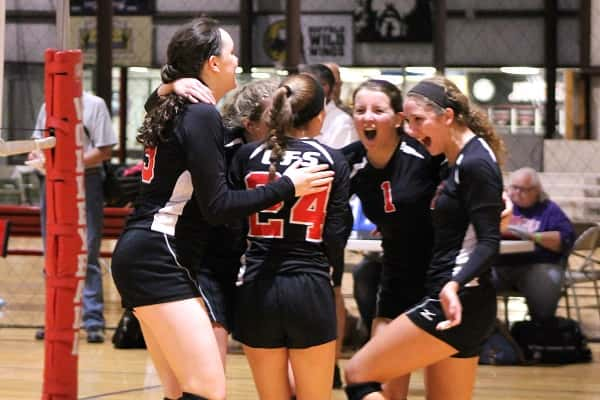 Christian Fellowship remains the only unbeaten Region 1 team at 12-0 following their All 'A' Tournament championship Saturday at Paducah's Sportsplex. They will advance to play in the All 'A' State Tournament held Friday and Saturday in Florence, Ky.
The Lady Eagles won five games starting with a 2-0 win over Murray (25-11, 25-15). They followed that up with a 2-0 win over Hickman County (25-18, 25-15) and another 2-0 win over Mayfield (25-15, 25-17).
They met Ballard Memorial in the semi-final round, winning 2-0 (25-16, 25-14) and in the championship game against Community Christian winning 2-1 (25-16, 25-23, 25-17).  Abigail Cima had 13 kills and eight blocks in the win over CCA, Sarah Muller six blocks, five aces and four kills, Maggie Wagner had five blocks and eight kills, Lexi Hovekamp four blocks and Emma Fletcher added three aces and two kills.