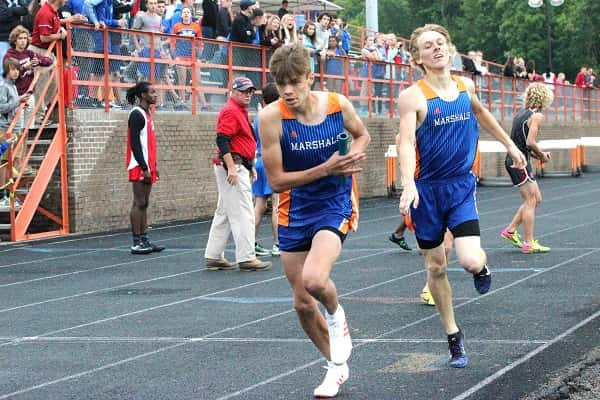 At Friday's Region 1 Class AAA Championships, the Marshall County team automatically qualified five individuals and three relay teams for the KHSAA State Track and Field Championships May 20th in Lexington, but several more made the state meet, with results that finished in the top 24 plus ties in each event.
Heading into the state meet next Saturday at the UK Track and Field Sports Complex, Cameron Thurman has the highest seed for the Marshall County team in the shot put event, seeded second.  The boy's 4 x 800 team of Garrett Fulgham, Joseph Reed, Jackson Reed and Cade Flatt are a seven seed.
Here is a complete list of state qualifiers from Marshall County.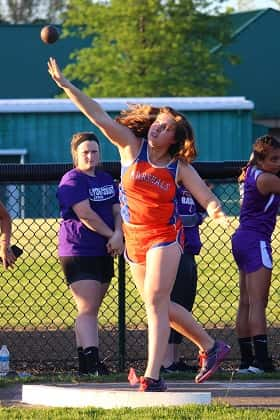 BOYS
Jackson Brown – 110 meter high hurdles
Jackson Brown – 300meter high hurdles
Cameron Thurman – shot put
Austin Clark – shot put
Aaron Reed – triple jump
Jake McNeely – triple jump
Bryce Ladd – pole vault
Caleb Pahl – pole vault
4 x 800 meter relay team
4 x 200 meter relay team
4 x 400 meter relay team
4 x 100 meter relay team
GIRLS
Kirsten Walker – shot put
Abigail Oakley  – discus
Tori McCracken  – high jump
Sydney Temple – pole vault
Audrey Grizzard – pole vault
4 x 400 meter relay team