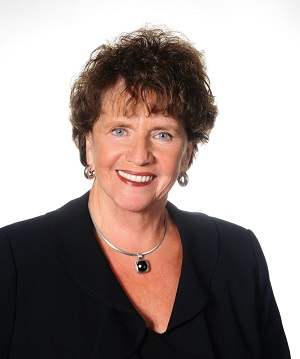 BENTON,KY-(Feb. 28, 2017)—The Independent Community Bankers of America (ICBA) and Western Kentucky's Community Bank, CFSB are proud to add its voice to the thousands of organizations that are encouraging Americans to save money, reduce debt and build wealth as part of America Saves Week, Feb. 27-March 4.
"Community banks, as trusted financial advisors can be a resource to help consumers reach their short- and long-term goals and obtain financial stability and independence," said Rebeca Romero Rainey, ICBA chairman and chairman and CEO of Centinel Bank of Taos, N.M.
Only two-fifths (40 percent) of U.S. households report good or excellent progress in meeting their savings needs. Just 52 percent of Americans are saving sufficiently for their retirement, down 3 percent from last year, according to the 9th annual America Saves Week survey.
ICBA and CFSB offer the following tips to help consumers boost their savings:
•             Pay yourself first. Many employers offer automatic payroll deduction, which is one of the best ways to start and keep saving. Use those funds to build a nest egg for your retirement.
•             Create a spending plan. Unlike a strict budget, a spending plan is a guide to help you take better control of your finances by tracking where your money goes so you can prioritize your spending.
•             Start small. Setting aside just $2 a day (average cost of a cup of coffee) for one year can garner you a $730 emergency fund.
•             Build a time cushion. Aim to have an emergency savings of six to nine months of living expenses.
•             Put your tax refund to work. Nearly 80 percent of Americans who are receiving a refund this year will use the money for savings or to pay off debt, according to a survey by GOBankingRates.
It is also important to consider these factors in choosing where to place your savings:
•             Access. How quickly can you access funds? Community banks use the latest technology so that customers can access their money when and where they need it.
•             Safety. How safe is your money? The FDIC insures deposits up to $250,000 per depositor and $250,000 for certain retirement accounts. No one has ever lost a penny of FDIC-insured funds.
•             Earnings. How much will you earn? Community banks' customer service is tailored to their individual customer's needs and offer competitively priced products and services.
"It's never too late to start saving," Betsy Flynn, President/CEO, CFSB said. "Come into CFSB today and find out how to get on the best path towards reaching your financial goals."
About ICBA
The Independent Community Bankers of America®, the nation's voice for nearly 6,000 community banks of all sizes and charter types, is dedicated exclusively to representing the interests of the community banking industry and its membership through effective advocacy, best-in-class education and high-quality products and services.
About CFSB
CFSB is a locally-owned and operated ESOP financial institution with headquarters in Benton, Kentucky.  Western Kentucky's Community Bank, CFSB has locations throughout Calloway, Marshall and McCracken County in western Kentucky and employs more than 190 team members. Member FDIC.  For more information, visit www.yourlifeyourbank.com.