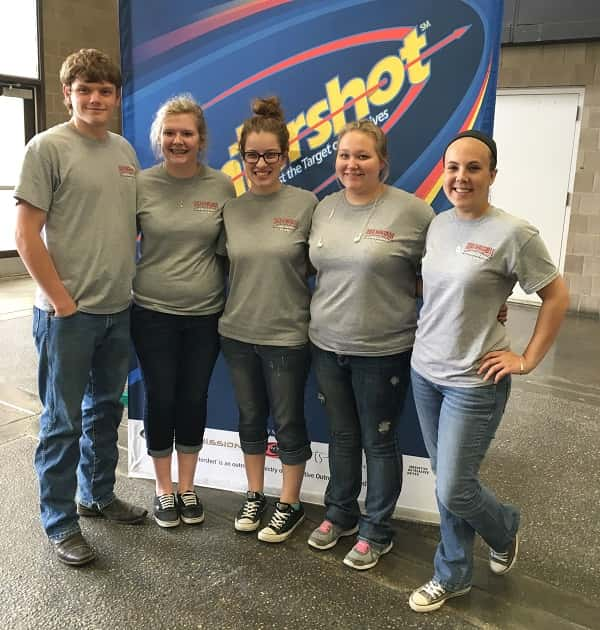 LOUISVILLE – Six Marshall County High School Archers competed in the 2016 Centershot Ministries NATIONALS held in Louisville, KY at Broadbent Arena on May 14th. They represented New Harmony Missionary Baptist Church and shot 89% with a Score of 1607/1800 and finished ranked 18/24 in the High School Division.
Pictured (L-R) is Tanner Hobbs, Brooklynn Givens, Hayden Eubanks, Emelia Andersson and Julianne Lee – not
pictured is Dalton Andersson.  Hayden Eubanks shot 97% and scored 291 / 300 (her career high) and placed 4th out of 411 Girls.