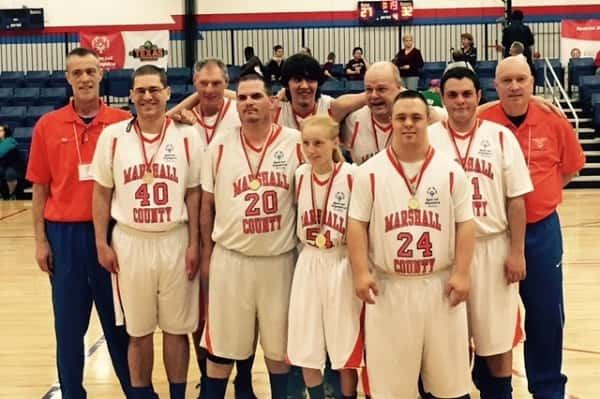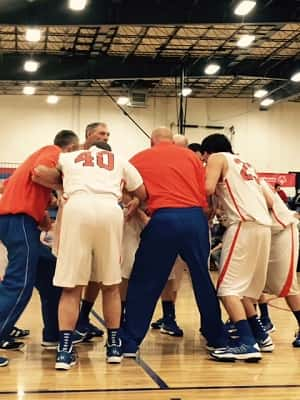 LOUISVILLE – The Marshall County Special Olympics basketball teams traveled to Louisville March 11-13 to compete in the Special Olympics of Kentucky March "Magic" State Basketball Tournament.
Marshall 1 who is the defending State Champion competed in the B1 Division playing a tough Kenton Co. Cougars team losing 28-10.
Marshall 2 advanced to the 1A Blue State Championship game for the second straight year. They were the 2015 State Runner-up. They played a tough Southeast Fire team from Louisville defeating them 29-19 to win the 2016 1A Blue State Championship.