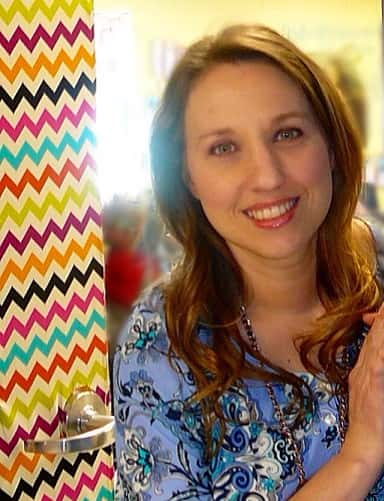 Have you seen the story about the man who filmed his entire vacation with the camera pointed the wrong way? The whole video has the camera aimed at the man's face but he has no idea that it isn't pointed in the correct direction. Several times during the video, he's amazed at what he sees and even says, "Oh, look at that!" but we can't.
We may laugh at him but occasionally we do the same thing. Except it's not with a camera. It's with our Christianity. We want to be focused on God but sometimes, without even realizing it, our center of attention drifts. We live in the past. We worry about the present. We dread the future. We buy into the hype of the day and exhaust ourselves in drama.
Maybe it's time to ask God to redirect our heart and vision. So Lord, show us where we should be looking. When we start to dwell on ourselves or this dark world:
Show us the risk takers climbing out on shaky limbs in hopes that others will wear the name of Christ.
Show us a church more worried about saving the lost than saving face.
Show us the folks recklessly loving others in the name of Jesus.
Show us parents teaching their children that nothing matters more than bringing others to Christ and making him look good.
Show us those who haven't become comfortably numb or fearfully fatigued.
Show us those who welcome and serve the outcast, the broken, the immigrant, the poor and the sinful because, whether we want to believe it or not, that's how to follow Jesus.
Show us what church is supposed to look like and help us not be too surprised when it's more than what we thought.
Encourage us to get our hands dirty with the messy lives of our neighbors. Let our hearts break for the unfairness some have been handed.
Set our feet among those who would rather err on the side of compassion than caution.
Let us join the rescuers who still remember the joy of being rescued.
Let us be more mindful of how we treat others than how we have been treated. For through us, others have the chance to see you.
Let us see ourselves in the eyes of the lost. And help us to remember that not too long ago, we were lost.
Surround us, Lord, with those who care more than they fear. That will help us fear less. And become fearless.
Let us not be so afraid of the darkness that we fail to proclaim your marvelous light.
Let us use the blessings you have bestowed to bless others. Because this life is about you, Lord. Not the saved. Not the lost. Just you.
Help us not to swallow the terror that the world is trying to feed us but provide courage to follow your Son even if it means into the fire. Tell us over and over that Jesus is our deliverer, regardless of what we face here.
Let us never stand in mercy's way.
Let us remember that this world is not our home. We are foreigners traveling a broken road. Guide us as we walk beside you. And nudge us when we fail to tell others that hope is alive and peace exists.
Take the focus off of us, Lord, and place it back where it belongs. On you. Only then will our faith be in focus.
---
Paula Harrington is the mother of five children and resides in Calvert City. She is compiler and editor of the books, Once Upon a Bible Class, A Common Bond and A Sunday Afternoon with the Preachers' Wives. Her work has appeared in Christian Woman magazine, the Christian Chronicle newspaper and numerous other sites and websites. When she's not teaching at one of Marshall County's finest schools, she's helping her family at the Calvert Drive-in Theater (and by helping, she means eating the cheeseburgers). She can be contacted at  harringtonseven@yahoo.com