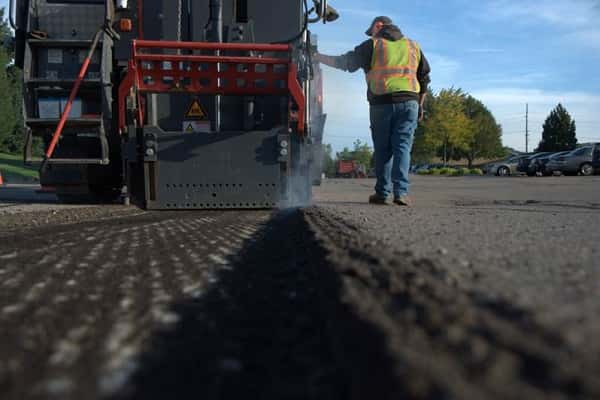 CALVERT CITY – A contractor for the Kentucky Transportation Cabinet will begin paving operations along the East end of the KY 1523 loop that serves the Calvert City Industrial Community on Friday, September 18.
Asphalt paving will be along KY 1523 – Industrial Parkway – Oak Park Boulevard beginning at the intersection of KY 282 – Gilbertsville Highway at mile point 7.165 and extending South to the intersection with US 62 at mile point 9.639. This is a 2.47 mile stretch of roadway that serves the Calvert City Industrial Park.
Motorists can expect one lane traffic with alternating flow controlled by flaggers during the daylight hours. Motorist should exercise appropriate caution where equipment, flaggers and construction crew are present along the roadway.
Jim Smith Contracting of Grand Rivers is the prime contractor on this $353, 576 highway improvement project. The project is expected to take about 5 working days to complete, weather permitting.