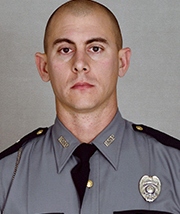 EDDYVILLE – UPDATE: On Monday, September 14 at approximately 7:00 A.M CST, KSP Troopers located Johnson-Shanks in a wooded area in close proximity to Interstate 24. Upon making contact with Johnson-Shanks, Troopers of the Special Response Team (SRT) observed him with a firearm and instructed him to relinquish it. Johnson-Shanks refused verbal commands and aimed the weapon at the Troopers. An SRT Trooper discharged his agency issued weapon striking Johnson-Shanks. He was transported via ambulance to the Caldwell Medical Center in Princeton, KY for treatment where he later succumbed to his injuries at 08:23 A.M. CST.
During the investigation, KSP Detective Trey Green arrested Ambrea R.J. Shanks (18, of Florissant, Missouri) with Hindering Prosecution or Apprehension 1st Degree (Class D Felony). Ms. Shanks was lodged in the Caldwell County Jail. She was a passenger in the vehicle and a niece to Joseph Thomas Johnson-Shanks. In addition to these two, there were 3 additional passengers in the vehicle at the time of the traffic stop. Two passengers are under the age of six and a twenty-two year old female. The juvenile passengers were released to a relative.
An autopsy was conducted on Trooper Ponder today in Louisville, KY and his results are pending. An autopsy is scheduled for Johnson-Shanks on September 15th in Madisonville, KY.
The Kentucky State Police is currently seeking a suspect in the shooting death of a KSP Trooper.
ORIGINAL STORY: On Sunday, September 13, 2015 at approximately 10:20 P.M CST, Trooper Joseph Cameron Ponder conducted a traffic stop on Interstate 24 around the 58 mile marker westbound. After making contact with the driver, the vehicle fled from the stop. A pursuit ensued with the suspect stopping abruptly around the 49 mile marker, causing the front of Trooper Ponder's police cruiser to make contact with the rear of the suspect vehicle. At this time, the driver of the suspect vehicle fired several shots into the police cruiser striking the hood, windshield and Trooper Ponder multiple times. The suspect fled the scene on foot.
Trooper Ponder was transported via ambulance to the Caldwell Medical Center in Princeton, KY where he succumbed to his injuries at 11:41 P.M. CST.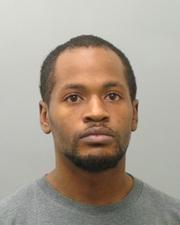 The suspect has been identified as Joseph Thomas Johnson-Shanks, 25, of Missouri. He is described as a black male approximately 5'5″, 140 pounds, brown eyes and black hair. He was last seen wearing dark clothing. If anyone makes contact with the suspect, dial 911. He should be considered armed and dangerous.
Trooper Ponder, 31, was a native of Rineyville, KY. Upon graduation from the KSP Training Academy in January 2015, he was stationed at Post 1, Mayfield and assigned to Trigg County.
The investigation is continuing by the KSP. Multiple agencies are assisting with the investigation.