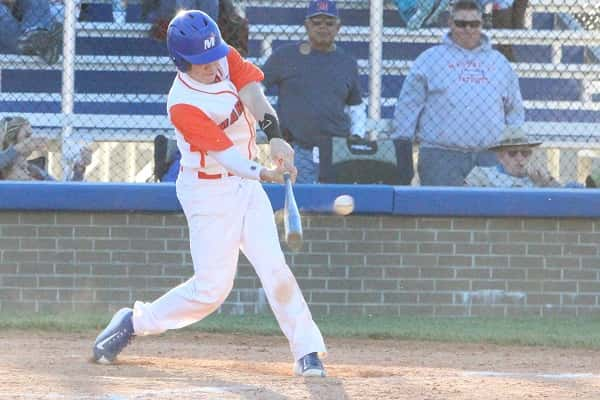 DRAFFENVILLE – It took eight innings for a winner to be declared when the Marshals hosted Caldwell County last Saturday.
Neither team could score in the first seven innings when the Marshals finally put one on the board in the eighth for the 1-0 win on two hits and two errors.
The Marshals left three stranded in the third inning and two in the fifth finally scoring in the eighth that began on a triple by Blake Johnson followed up by two intentional walks to Weston Duke and Mason Wooten that loaded the bases.
A walk taken by Hunter Jaco sent Johnson to home plate for the game winning run.
The Marshals play on Thursday and Friday in the Knoxville West Spring Fling and will play Gibbs County, TN at 4:45 on Friday and Knoxville West Friday at 7:00. The tournament semi-final and final games will be played on Saturday at 10:00 am and 3:00 pm.
The Marshals record now stands at 8-2.
HITTING
Marshall: Johnson 1-3 (2B), Bright 1-3, Jaco (RBI)
Caldwell: Young 1-3, Pepper 1-4, McEnaney 1-3, Burns 1-2 (2B)
PTICHING
Marshall: Jaco 7.0 (3 hits, 0 runs), Goins 1.0 (1 hit, 0 runs)
Caldwell: Burns 5.0 (1 hit, o runs), Pepper 2.0 (1 hit, 1 run)