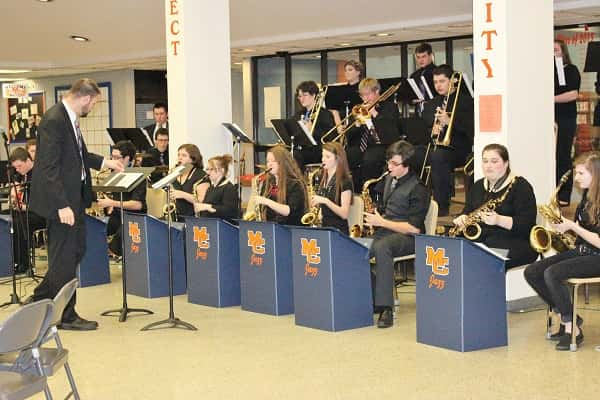 DRAFFENVILLE – The Marshall County Jazz Ensemble presented Just Jazz-n-Desserts at the high school on Tuesday, an evening many hope will be the first of many.
The MCHS Jazz Ensemble kicked things off with several selections followed by a Faculty Combo and the Paducah Jazz Ensemble while every enjoyed desserts from several Marshall County restaurants.
The high school Jazz Ensemble under the direction of Joel Roberts, finished the evening with a couple more selections.
A percentage of the proceeds from the evening will benefit Marshall County Relay for Life.