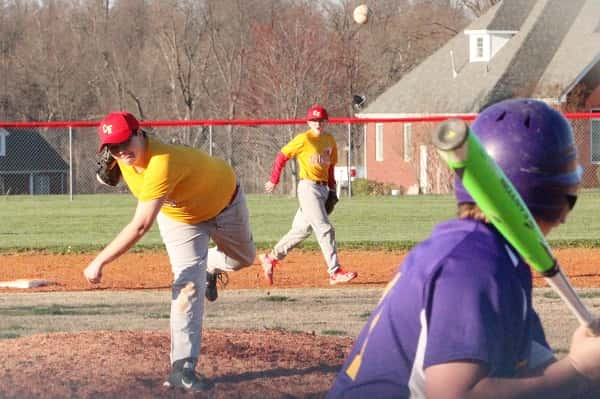 DRAFFENVILLE – Christian Fellowship's baseball team has five games behind them at this point in the season with five losses. According to Head Coach Billy Hodge, the Eagles have been playing short-handed with two going down to injuries in a recent game that has left the Eagles with about 10 healthy players.
Their season began on March 17th with a 15-2 loss to Hickman County with the Falcons putting up 12 runs in the first inning.
On March 20, CFS lost 23-0 to Trinity Whiteville and the following day, suffered another big loss to Carlisle County 22-1. Carlisle had a big 13-run 4th inning getting the win on 15 hits.
In the All 'A' Tournament on March 24th, Fulton City beat CFS 14-4 on six hits with Malray getting the win. The Eagles four runs came in the second with three and the fourth with one. Fulton City put up six runs in the fifth inning.
Monday, CFS hosted Dawson Springs, losing 20-1 to the Panthers who had 15 hits and one error.
Making up the Eagles squad this season is Elijah Hodge, Isaac Phillips, Matthew Fleming, Gavin Cypret, Jordan Choate, Billy Severns, Jaret Logsdon, Elijah Toth, Nick King, Rudy Daniels, Ethan Binkley and Michiah Bromley.